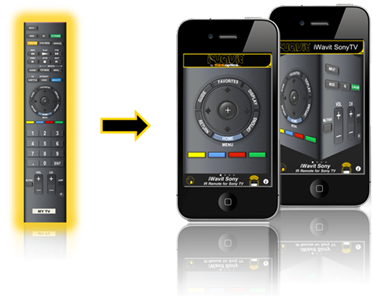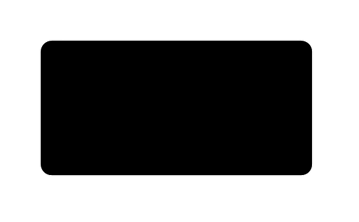 Recipe for Zero-Learning Curve
Make the Remote look familiar to the user. Include ALL the same buttons and functionality. Now virtualize it.
Virtual Remotes
The iWavit introduces the concept of "Virtual Remotes". iWavit apps are virtual metaphors for Real Remotes. We currently have over 30 apps that are Virtual Remotes. Check them out HERE:
Virtual Remotes have several notable benefits over their real-world cousins:
1. Virtual Remotes reduce living room clutter
You can have a large diverse collection of remotes and input devices (mice, keyboards) in one easy to find location - your iPhone.
2. The buttons are large and easy to hit
By creating multiple screens for each remote, you can have large buttons without requiring an oversized remote control.
3. The remote is well lit
With the iPhone's lit touchscreen there is no need to turn on the lights to adjust the volume or change the channel.
4. Never lose your remote
It does not matter which remote it is. It is all in your iPhone. If you should lose it you just call the phone.
5. You can customize
You can create your own personal remote with just the few buttons you need. You can consolidate buttons from different remotes. You can create macros where a single button performs multiple actions. You can even take a photo and use it in your remote.








Click on image to view video demo.